You can get started with a MulberryCare Program directly from the Shopify App Store. Here's how it works:
1. Go to https://apps.shopify.com/mulberry and click "Add app"
2. From there, you'll enter our product onboarding flow.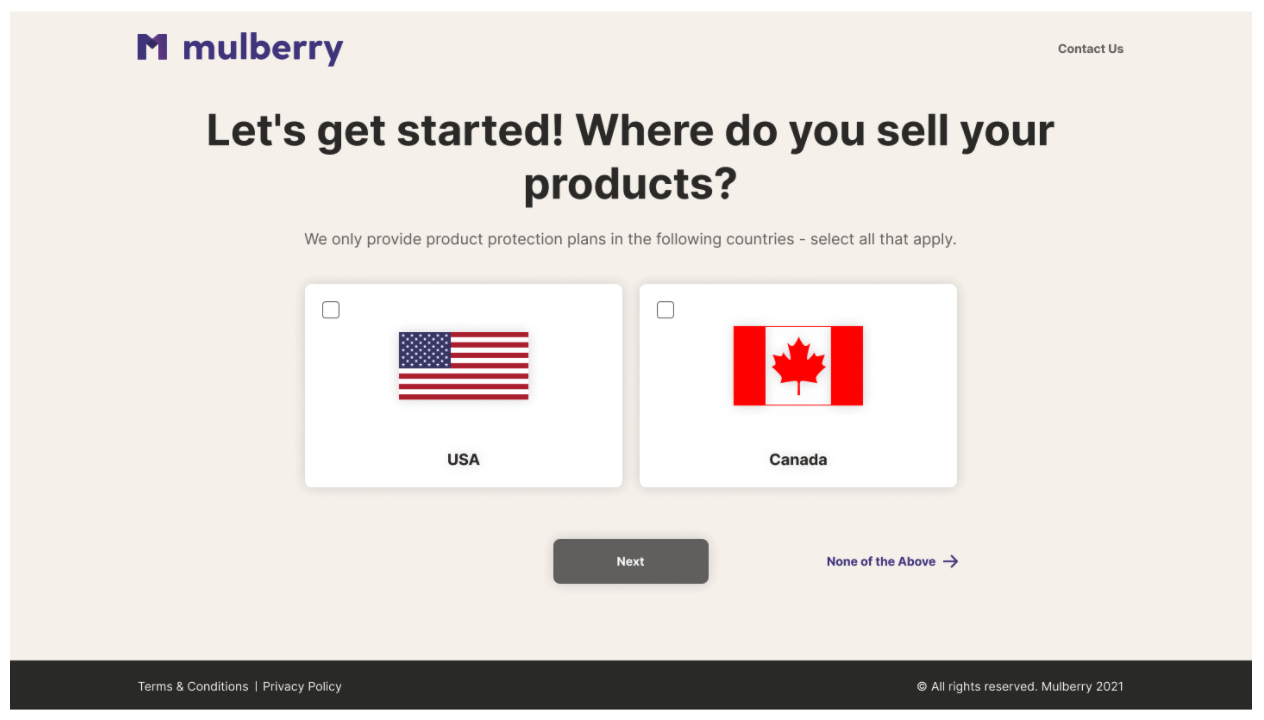 3. Progress through the flow, selecting the countries in which you sell products, your annual revenue, and which product categories you sell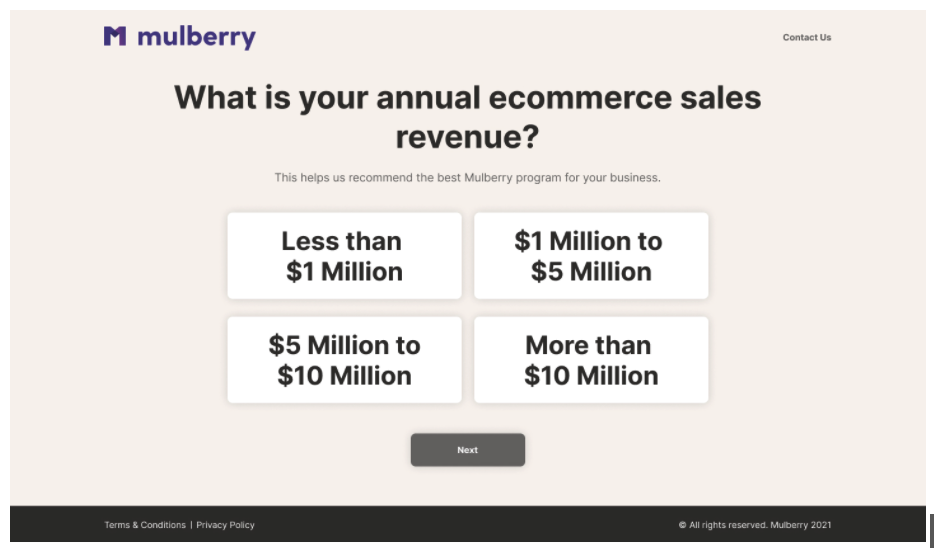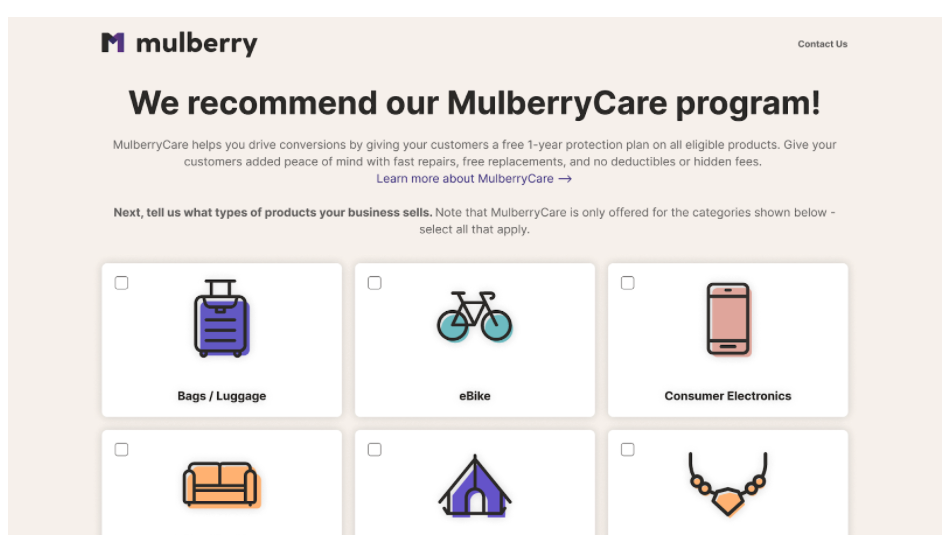 4. If at any point you reach the screen below, select the "Maximize Conversions" option to proceed with your MulberryCare program.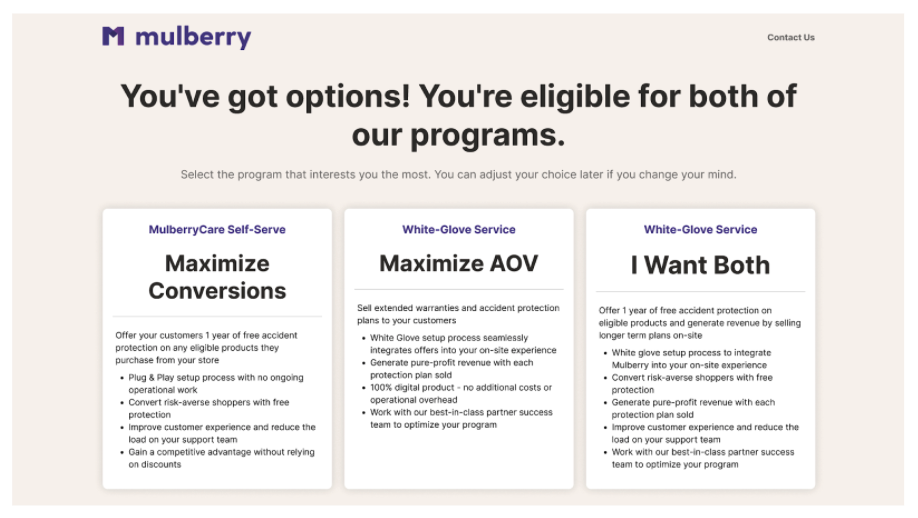 5. You'll then reach the create your account page. Enter a password to complete the process. Once your account is created, you're all set!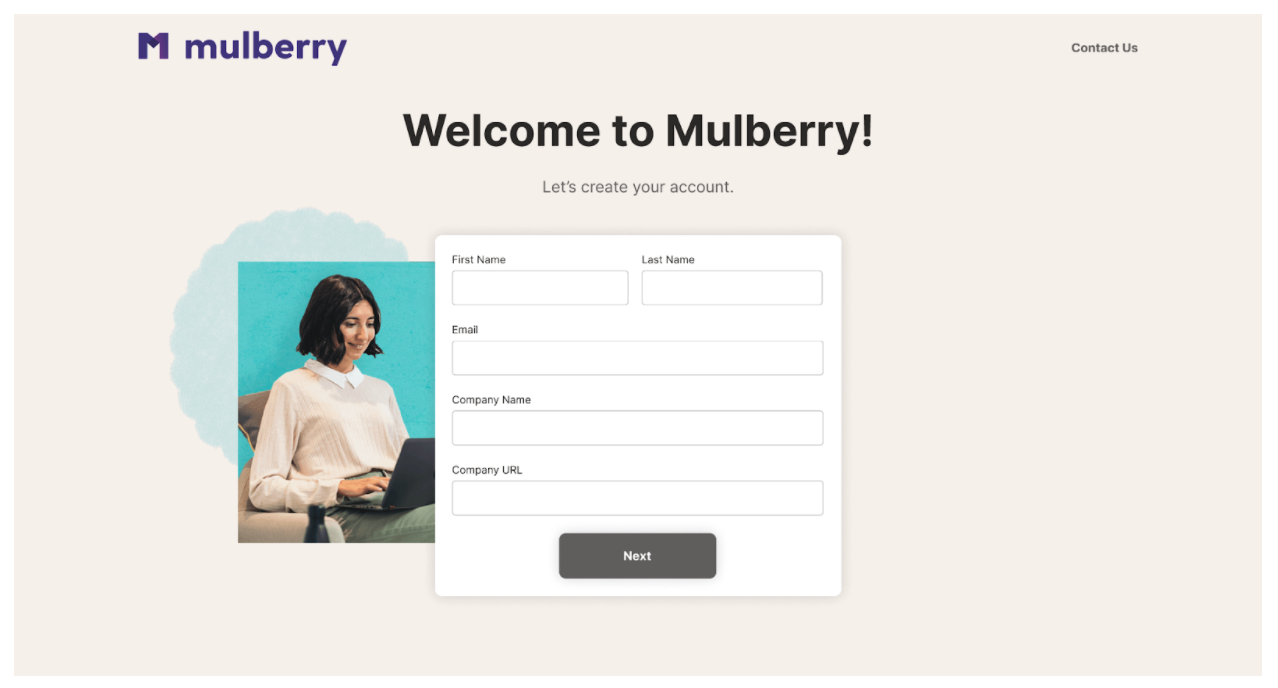 6. At this point, you'll notice your program is live on-site. You'll also receive an email directing you to your Mulberry Dashboard where you can customize the look & feel of your offer and view your program performance.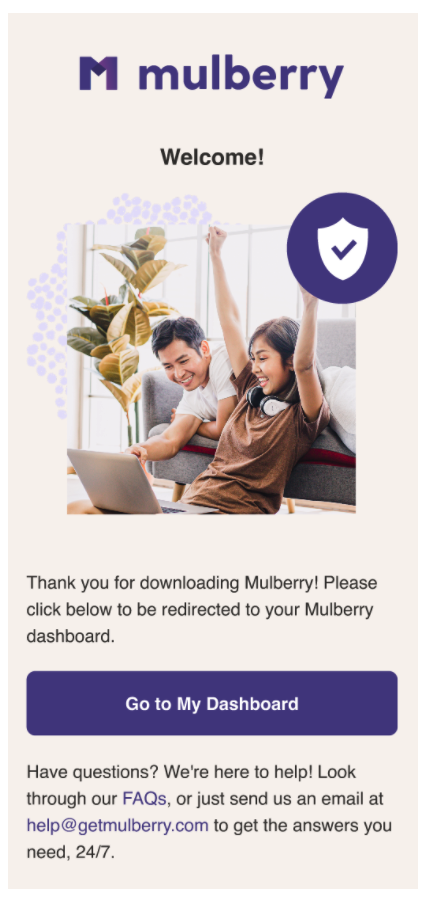 7. If at any point you'd like to pause your MulberryCare program, simply uninstall the Mulberry app from your Shopify store.